Graduated with a Bachelor's Degree in Foods & Nutrition from San Diego State University, our Nutritionist has worked with hundreds of clients all across San Diego, listening to their health concerns and helping them achieve their health improvement, weight loss, and athletic fitness goals. With the self-experience and accumulated expertise and knowledge over the years, Meifie understands and recognizes the systole and diastole on how to stay fit and healthy in this beautiful City we love to call home.
Starting at the fair age of 17, Meifie made her very first client⁠—herself. Over a decade of working with clients of different nationalities⁠—Singapore, Indonesia, and America—she worked on breaking the cycle of inactivity, and poor nutrition habits, while simultaneously, replacing them with Intuitive Eating, body positivity, and advocating for being physically active.
By implanting ourselves in the Eastlake community of Chula Vista, San Diego, and grasping its unique and distinctive culture, it's an apparent choice to partner with us when choosing a San Diego Nutritionist to guide you through your health and fitness journey!
There is more to health than just weight loss. Whether your goal is to shed off some body fat, gain lean muscle mass, and/ or a bit of both, we have a plan just for you! Although weight loss may be the common primary concern for almost everyone, it is equally important to focus on building lean mass and muscle. Through Metabolic Testing via the 3D Body Scan, we can study your measurement of fat mass and lean muscle mass, and individually design a perfect customized nutrition and fitness program, specifically just for YOU!
Unlike the other guys who just try to do a quick sale of a nutritional product, or ask you to stop exercising to create a massive calorie deficit, we truly believe in achieving permanent fat loss while building an efficient metabolism system in our body! We help to fix your metabolism by fueling your body properly with high-balanced nutrition and creating muscle-building exercise programs tailored to you and your fitness goals. Furthermore, a high lean body mass is essential for all individuals of all ages and skill levels. With a solid metabolic foundation, you will become a calorie-burning machine, achieving fat loss FOREVER!
Our programs are designed for both men and women. Our Nutritionist has worked with clients of many diverse backgrounds. So how do you know if this is for you?
If you have tried all sorts of fad "diets" in the past, with little to zero luck in achieving and maintaining weight loss, or worse, end up gaining all of your weight back, this is for you.
If you feel lost in the gym and are unsure if you are eating properly to fuel your workouts, this is for you.
If you have been training for many years and yet to see the results you want, this is for you!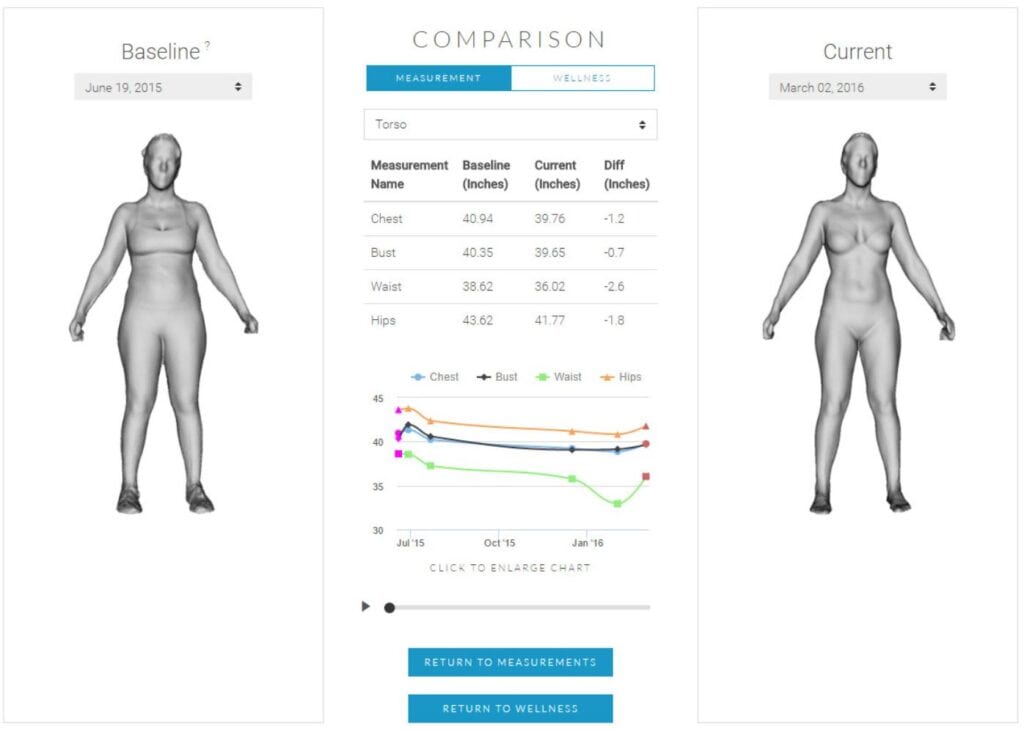 Weight Loss
At Recovery Science Inc., we are always mindful of the word, weight loss. We prefer to use the term, fat loss. The reason is simple, in order to have long-lasting, permanent weight loss, you need to add muscle mass while reducing body fat. Sometimes, this means you may see the number on the scale not bulging because theoretically, muscle is heavier (denser) than fat.
Hence, our Nutritionist works with the Fit 3D Body Scan to help you visualize your progress so that you do not get discouraged, while at the same time, improving your body composition. According to experts, adding muscle to our body helps to speed up our metabolism, therefore, you will be able to consume slightly more calories without gaining weight. This is truly one of the best accurate secrets to permanent weight loss.
Work Smarter, Not Harder
Sometimes, bootstrapping ourselves may not be a feasible course of action, as we do need to outsource external knowledge and expertise to multiply the tool in our toolbox. The thing is, here at Recovery Science Inc., we have the tools and the professionals at your service, just to help you achieve your goals faster in a sustainable manner.
Results help you stay motivated, so allow us to help you get the results you need, and maintain them to cultivate a lifelong habit. By working with our Nutritionist, not only do achieve your goals, you'll also pick up plenty of great knowledge that you need to stay on the right path for the rest of your life.
We use a Fit3D Body Scan to obtain detailed information regarding your body composition and metabolism. With this tool, we can learn your lean mass, fat mass, and BMR (basal metabolic rate). By understanding how your metabolism works, proper nutrition can turn you into a calorie-burning machine!
80% Diet, 20% Training
And that's our Nutritionist offer both – because we don't want to offer you anything less than our 100%. Recovery Science now offers the option of 4, 8, and 12 Week Fat Loss Forever and Fat Loss & Fitness Forever Programs. Our in person and application coaching system makes it even easier for you to stay on track with your goals. With unlimited support through our mobile app and weekly check-ins, you will never feel alone! Like they always say… accountability is KEY!
Our mission is to help you learn the tools necessary to guide you through your own unique fat loss and fitness journey. Fad diets will come and go, but a solid foundation of healthy eating habits will always triumph – forever!
Check ins are composed of a 15-minute in-person (at Recovery Science), phone, or video call appointment.
Fat Loss Forever Program Includes:
Weekly Check-In (virtual or in-person)
Unlimited in-app support
Calorie & Macronutrient Goals
3 Day Meal Plan
Shopping List
Recipe Ideas
Before and After Fit 3D Body Scan
Fat Loss & Fitness Forever Program Includes:
Includes Fat Loss Forever Nutrition Program in addition to:
Personalized workout program and instructional exercise videos
Free personal training session at a local gym