Body Sculpting
Our Cryo T-Shock machine uses a non-invasive pain-free method to reduce unwanted fat in those hard to target areas making this the best way to shape and sculpt your figure. If you are in San Diego come in and give our body sculpting a try before you ever consider surgery or Coolsculpting.
This treatment is becoming more and more popular because of the proven results. Anyone who is looking to lose weight, reduce cellulite, tighten saggy skin, or treat stubborn areas of fat should book a session right away. Cryo T Shock results are generally visible within a week after the first session and the best results take place following 15 to 21 days.
Cryo T Shock appointments
Treatments are 1 hour long, and an optional short break is available at the 30-minute mark. Not only does the Cryo T Shock eliminate fat cells and target cellulite, but rejuvenating facials are a must too. Experience a boost in collagen production, target fine lines, and wrinkles, or eliminate inflamed acne areas.
Free Consultation Includes Free Fit3D Scan Appointment Required
Full 1-hour Session! Don't be fooled by people offering less expensive 40-minute sessions.
Sunny San Diego & Beautiful Body Sculpting
Cryo T-Shock treatments offer high-level results when it comes to fat removal. This system comes first in destroying fat cells and increasing skin collagen production during a session. Due to a thermal shock response caused by dynamic hot & cold temperatures, we can crystallize fat cells and eliminate them through the lymphatic system. Everyone stores fat in different areas of the body. A cryo t shock session is effective for anyone looking to slim down and eliminate fat cells. Unlike Coolsculpting or other services, Cryo T shock is painless and has no downtime. Cryo T-shock is a non-invasive process where a session lasts for about 60 min.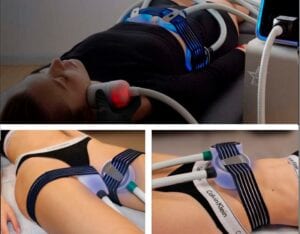 Our treatments are very effective at reducing and eliminating cellulite permanently. When treating cellulite we often see the results after only one session. Many of our delighted customers tell us that they gained the confidence to finally wear shorts after a lifetime of covering up. Our therapists are among the most experienced in San Diego or Chula Vista and anyone under their care will have the safest and best experience.

Already lost a lot of weight? Just had a baby? The Cryo T Shock can help tighten your skin without surgery and without any bruising or scarring. You will be able to hit the San Diego beaches in full confidence knowing that you look great. Cryo T Shock is safe to begin as soon as you're ready after having a baby. Using Cryo T shock while you are losing weight will keep your skin nice and tight while you're staying active. Visit us for a free consultation to see how much more affordable Cryo T Shock is than Coolsculpting.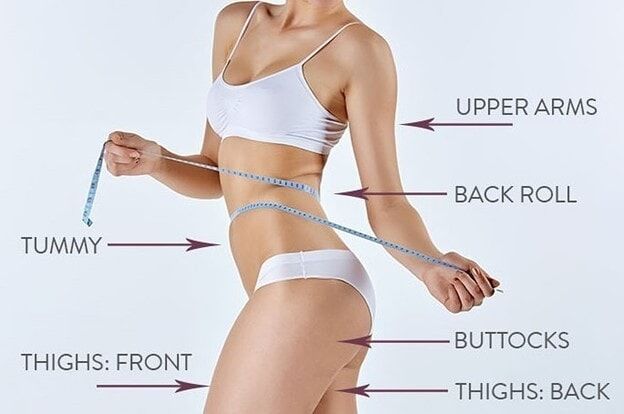 Cryo T Shock – Body Sculpting
*** Contra-indications ***
Anyone with the following conditions should not do this treatment:
Pregnant
Kidney disease or dialysis
Severe Diabetes
Undergoing chemotherapy
Following your treatment with exercise, compression therapy and our infrared saunas will help you get the most out of your treatments.
The Cryo T-Shock session starts with 2 minutes on the warm setting on the targetted area, then a cooling period for 26 minutes, ending with the last heating session of an additional 2-3 minutes. The back and forth between these temperatures are what make it different from other fat removal treatments, making it more effective than other versions available on the market. Redness and itching are common but will pass within a few hours of treatment. Pagani, the creators of this machine have logged thousands of safe treatments all over Europe and now we offer it here in San Diego for fat removal, cellulite removal, skin tightening, and more!
Call Recovery Science Inc today!
619-766-2881
Experience matters! Our Wellness Consultants have undergone countless hours of training and they have performed more sessions than other places in San Diego that use less effective equipment. Body sculpting is an art as much as it is Science and our wellness consultant is in the room with you for the full 1-hour session monitoring your progress and making adjustments as necessary so that you can get the most effective treatment for your hard-earned money. Do not be fooled by places that offer less expensive 40-minute sessions.
No other place in:
Offers so many advance treatments under one roof.
Does Body Sculpting work?
Yes, when body sculpting is performed by an trained therapist using the proper equipment it is very effective for tightening skin, removing fat and eliminating cellulite. Thats why Recovery Science invest in the training of the therapist and we use the Pagani Cryo T Shock star which is the "Best In Class" device for these treatments.
Is body Sculpting Safe?
Yes body sculpting is safe and non-invasive. It is a cost effective alternative to surgery and cool sculpting. There are some contra-indications for the service so please contact us to see if you are a candidate.